AL JAMA-AH's Private Members Bill seeks a mechanism to establish the registration of Muslim marriages with the Department of Home Affairs.
Leader of AL JAMA-AH Hon Ganief Hendricks says the Registration of Muslim Marriages Bill (RMMB) will assist government to comply with a Constitutional Court order that Shari'ah marriages are valid South African marriages.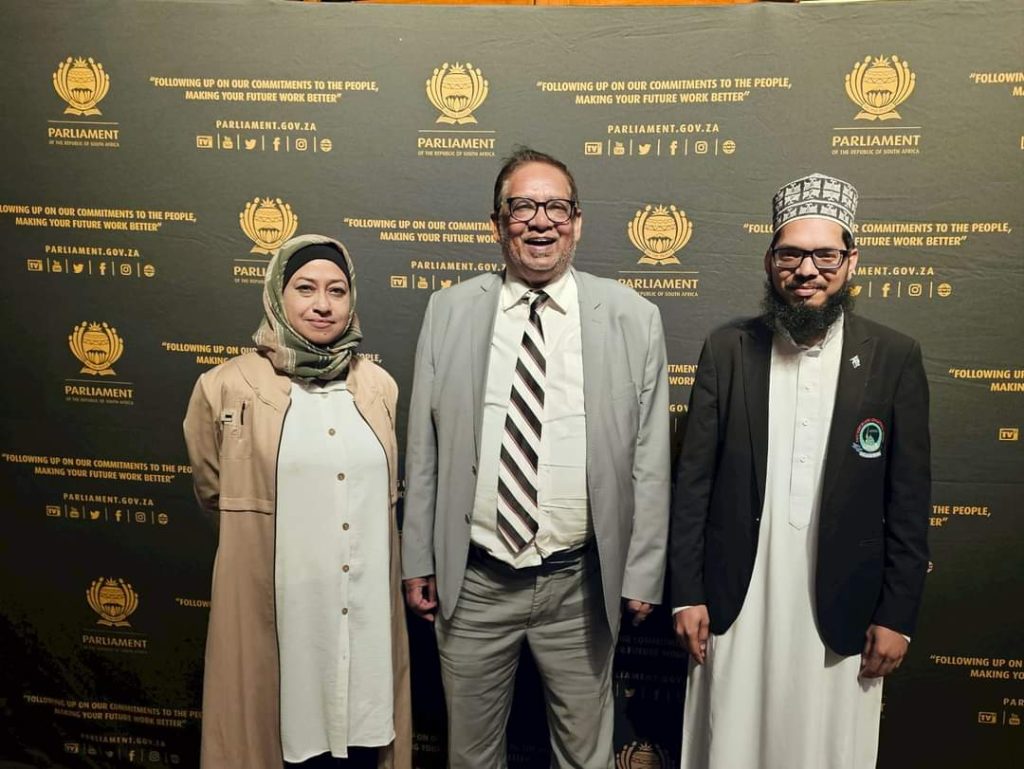 On Tuesday 02 May 2023 Hendricks presented the RMMB to the Portfolio Committee on Home Affairs as well as a draft circular for the Department.
Members of the Cape Town Ulama Board and CTIEC – Cape Town Islamic Educational Centre were present at the Parliament of South Africa where the hybrid discussion took place.